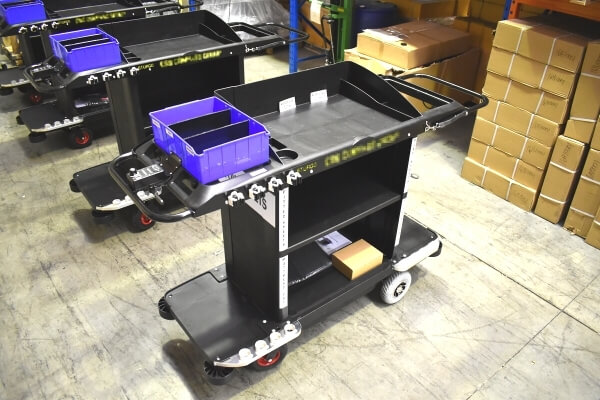 A guide to efficient and safe linen handling
Efficient and safe handling of linen and laundry items is within reach!
This guide is designed to help prevent behind-the-scenes handling issues for health, hospitality and facility management teams.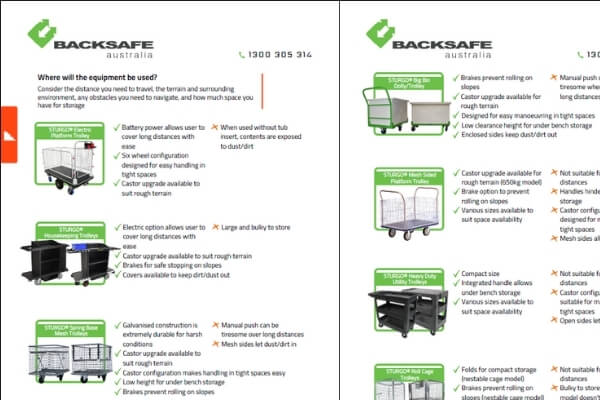 Comparisons aren't always odious
When investing in equipment to support your team and keep them safe, comparisons are important to determine the right fit for the job. We've delved into the pros and cons of our range of recommended laundry trolleys for you.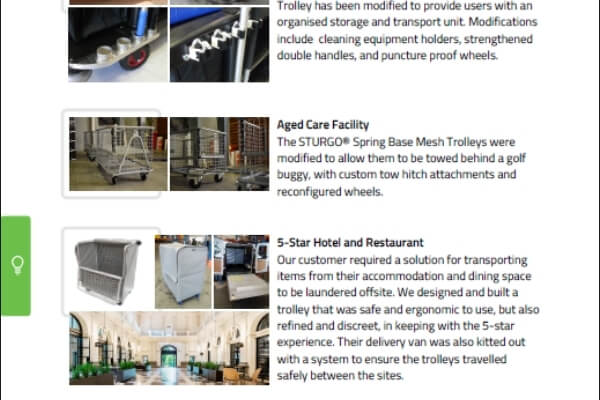 Think outside the box
Who knew laundry trolleys could take the form of so many shapes and sizes? We've provided examples of what we can do to modify our trolleys and make them specifically built for your requirements.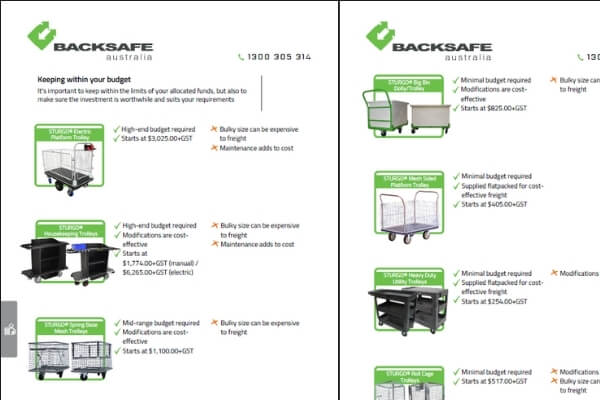 Qualifying your investment
We're here to help you make a worthwhile investment. Your equipment should enable you and your team to perform at their best, all the time. Use our guide to make effective use of your budget.